Yha Cardiff Central
Yha Cardiff Central
51.47657

,

-3.16295
$

$$$
|
View on map
Cardiff

,

United Kingdom
|
Reservation:
+44-160-073-8777
|
75 photos
109US$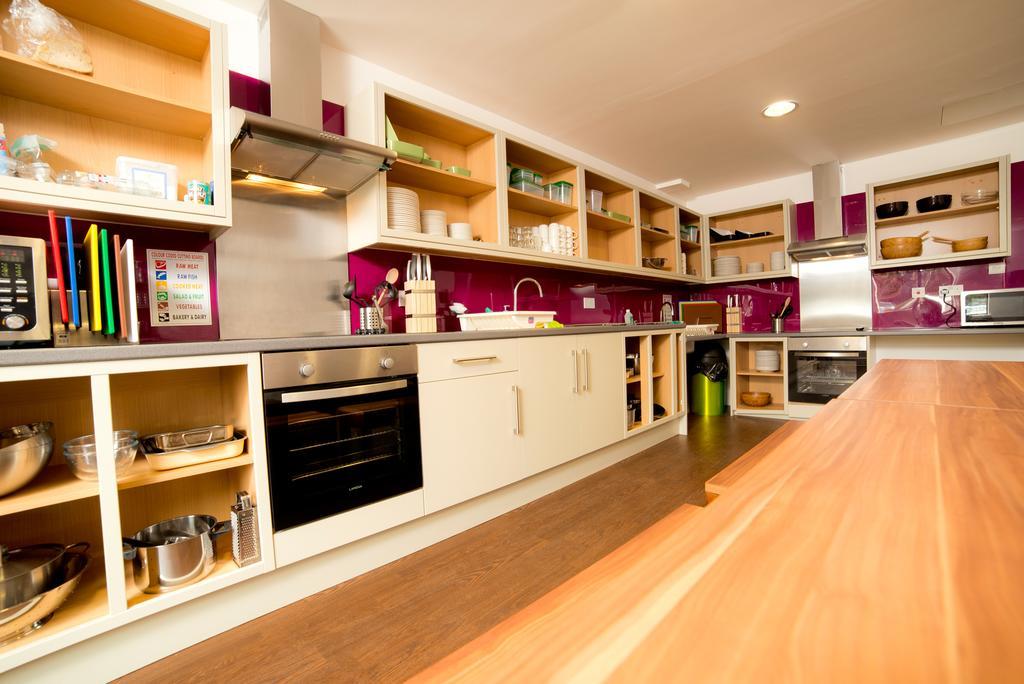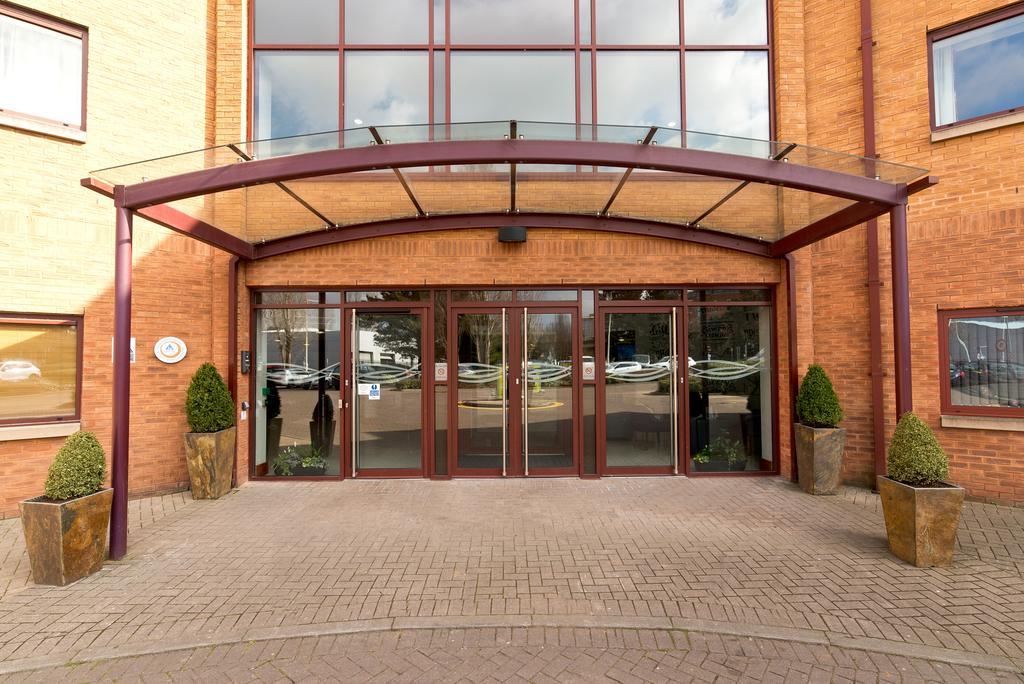 Overview
If you are in love with sports, the 5-star Yha Cardiff Central has a great location as it is set 10 minutes' drive from Cardiff City Stadium; also Cardiff Market is approximately a 20-minute walk away. This Cardiff hostel offers parking onsite.
Location
Located in the Cardiff Outskirts district of Cardiff, the hotel is 1.3 miles from the places of worship like Norwegian Church Arts Centre. Cardiff Metropolitan University is a popular education place to visit not too far from the Cardiff property. The area offers shopping experience such as Mermaid Quay Shopping Mall around 1.8 miles from this Cardiff hotel.
Yha Cardiff Central is located 19 miles from Cardiff airport and just a pleasant stroll away from Herbert Street bus stop.
Rooms
The hostel features 89 rooms. A separate toilet and showers are provided.
Eat & Drink
You may walk 20 minutes to Cardiff Castle or eat by National Museum Cardiff, located around 1.5 miles away.
The hotel offers a continental breakfast at the price of GBP 5 per person per day. 
Good to know
Amenities
Private parking is possible on site for free.
Wireless internet is available in public areas for free.
Other information
Breakfast
The hotel offers a continental breakfast at the price of GBP 5 per person per day. 
Children & extra beds
Maximum capacity of cribs in a room is 1. 
Former name
Mercure Cardiff Centre Hotel
Rooms and availability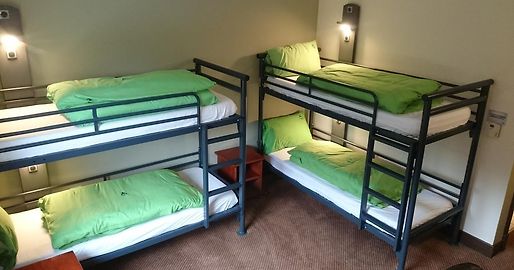 Bunk Bed Male Dormitory Room
Max:

1 person

Room size:

175 sq. feet

Bed options: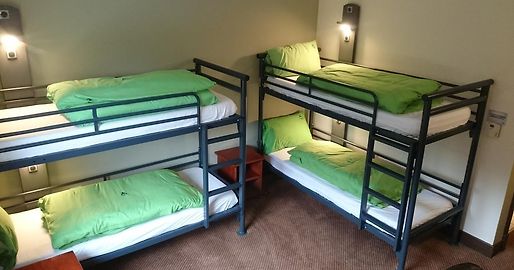 Bunk Bed Female Dormitory Room
Max:

1 person

Room size:

175 sq. feet

Bed options:
Max:

5 persons

Room size:

175 sq. feet

Bed options:
Show 3 more room types
Less
Facilities
Show all facilities
Hide facilities
Essential information about Yha Cardiff Central
| | |
| --- | --- |
| 💵 Lowest room price | 109 US$ |
| 📏 Distance to center | 200 yd |
| 🗺️ Location rating | 5.0 |
| ✈️ Distance to airport | 16.0 mi |
| 🧳 Nearest airport | Cardiff, CWL |
Location
Address
The address has been copied.
Tyndall Street, Cardiff, Gb
,
Cardiff
,
United Kingdom
,Wales
Tyndall Street, Cardiff, Gb
,
Cardiff
,
United Kingdom
,Wales
City landmarks
Nearby
Restaurants
Hotels nearby
Westgate Street
Principality Stadium
1.1 mi
Museum
National Museum Cardiff
1.5 mi
Stadium
Motorpoint Arena Cardiff
200 yd
41 Lochaber St
Local art & crafts
1.3 mi
Roath Park Lake Road West
Golden Cross Hayes Bridge Road
Wales National Ice Rink
200 yd
Church
St David's Metropolitan Cathedral
200 yd
Mall
St David's Dewi Sant
1.1 mi
Church
The City Parish of St John the Baptist
1.1 mi
11 St David's Way St David's - Dewi Sant
Statue of Sir Gareth Edwards
100 yd
Shopping Area
Capitol Shopping Centre
1.1 mi
National Museum and Art Gallery
200 yd
Theatre
New Theatre Cardiff
1.1 mi
Public Building
Cardiff Magistrates Courts
200 yd
University
University of South Wales
100 yd
Restaurant
BB's Coffee & Muffins Cardiff
200 yd
Restaurant
Royal Coast Cafe & Restaurant
200 yd
Reviews of Yha Cardiff Central
Share your experience with us.
Write a Review
Barbara

Great location, within walking distance of both the city center and Cardiff Bay. The facilities were excellent, and the room was spacious and modern. The recently renovated bathroom was a nice touch. The breakfast was good overall, except for the coffee from the urn - I would suggest opting for a fresh espresso instead.

The wifi was a bit of a hassle, as the free open network called The Cloud didn't work well with my Android phone. It would be better if they had a secure wifi router.

Mick

We had a fantastic stay at this hotel. The clean and modern facilities were beyond our expectations. We also appreciated the easy access to free parking and the hotel's great location, which made it very easy to walk to the centre. The staff were very friendly and accommodating, and the breakfast provided excellent value for money.

Couldn't stay longer.

missing

I liked the peace and quiet was very relaxing. Also the bathroom was excellent.

It would be good to have room service, and to have some type of food available other than a vending machine. Also 1 pilloe per person is not enough

missing

It was friendly ...

well To call international from there was really expensive..there are all kinds of affordable plans they could be on to keep the cost down...I travel alone and keeping in contact with home is important..but to pay $2.50 a minute was not just not right...I can call from the USA anywhere in the world for a small monthly fee they should be able to do the same.....when they list a dressed salad on the menu and it comes out as just plain lettuce and some veggies with out dressing of some kind , that could be easily fixed...it is not a major thing but would add to a person`s over all better experience

Nick

Spent Easter in a budget hotel and was surprised by how spacious and clean the room was. The breakfast was basic but still filing and offered great value for the price. The hostel's kitchen was fully equipped and very busy, but it had everything we needed. One of the best aspects was the friendly staff and their security measures, which made our stay comfortable and safe.

The location of the hostel was further away from the city than we had anticipated, which was not ideal. The lack of nearby shops and dining options was a bit inconvenient.

missing

The friendliness of the staff as you entered the Hotel. The cleanliness & general appearance.

missing

comfortable bedrooms, good breakfast friendly staff large carpark vale for money

Trying to find it !! Tom Tom was sending me to IBIS you need to add the street number of saying its near VW dealership or put up AA type sign

Alan

I had an amazing stay at this hotel on the outskirts of the city. the value for money was outstanding. I paid only £20 for 2 nights, which was absolutely wonderful. Secondly, the attention to detail was impressive. The rooms were clean and well-managed, with free towels provided. The spacious bathroom was a pleasant surprise. Lastly, the location was perfect. It was situated between the city center and the bay, making it convenient to explore both areas.

I couldn't find any faults during my stay. Everything was perfect.

missing

The room was good and clean and had appropriate facilities.

The breakfast was disgusting, very poor quality. Some staff were quite strange. Not good location.

missing

The best parts of this Hotel are: 1) The staff are excellent and friendly. 2) The Breakfast is good and value for mone 3) The Hotel was value for money. But; Our stay could have been enhanced by a better Heating System, on cold and wet days our room comfort level could have been much better.

Rory

During my stay at this hotel over the New Year, I enjoyed the friendly and helpful staff, always willing to assist with any requests. The location was also very convenient, with easy access to the city center and attractions. Additionally, the facilities were well-maintained and clean, providing a comfortable and pleasant environment throughout my stay.

One downside I experienced was the noise level in the room. I was disturbed by a fellow guest who woke up early in the morning and made a lot of noise while packing, which disrupted my sleep.

missing

The reception staffs were welcoming and nothing seemed to be too much trouble. Suffering from a heavy cold I had requested the heating in my room turned up prior to my arrival. Entering the room after a rather tiresome, long day, I found it to be warm, clean, relaxing and spacious.

Down side to the hotel the reception, dining area reminded me of the college canteen, not so relaxing and full of students.

missing

Walking distance to city centre, reception staff friendly and helpful

Bed very uncomfortable and noisy. Additional parking charge for paying guests.

Frank

I was pleasantly surprised by my experience at Yha Cardiff Central. The premium room I stayed in was like a hotel room, with a comfortable bed, ample lighting, and a power shower in the en suite. The quiet location, free parking, and helpful staff were also great. I especially appreciated being able to leave my luggage in the locked room on the final day. I highly recommend this hostel.

missing

Basic and clean.

Got confused when booking Mercure Cardiff Centre Hotel. During my last stay in Cardiff I noticed the other Mercure and thought the location was good. In fact I was hoping to be in the "center" of Cardiff where there is another Mercure. Did not realised that they are 2 Mercure in Cardiff ! May be the name Centre Hotel should be changed. Also we did not have a car so you are a bit far when walking as we did.
FAQ about Yha Cardiff Central
Where is Yha Cardiff Central positioned?
Yha Cardiff Central is situated in Cardiff Outskirts district 1.5 miles from National Museum Cardiff.
What safety facilities are provided at Yha Cardiff Central?
Every room at Yha Cardiff Central is equipped with a safe and an electronic key card.
Which room facilities does Yha Cardiff Central offer?
All the rooms of Yha Cardiff Central are equipped with a personal safe, a writing table and TV.
Is there free internet in this Cardiff hostel?
Yes, at this Cardiff hostel internet is provided free.
Best-Rated MERCURE - Accor Hotels Hotels around Cardiff
MERCURE - Accor Hotels is an upscale hotel brand that offers a seamless blend of comfort and luxury to its guests. Perfectly situated in key locations, this hotel brand brings you closer to the heart of your destination making it easier to explore the city. With top-class facilities like spacious rooms, state-of-the-art amenities, and exceptional service, your stay will be one to remember. Choose MERCURE - Accor Hotels for an unforgettable experience.
377 reviews

140$ / night

686 reviews

70$ / night

731 reviews

54$ / night

611 reviews

74$ / night

641 reviews

148$ / night

631 reviews

77$ / night

450 reviews

80$ / night

289 reviews

128$ / night